Adopt one of our cats
Steps to Adopt
Step 1
Fill out an online adoption questionnaire
Step 2
Visit our Adoption Center
Step 3
Fall in love!
Step 4
Finish processing adoption paperwork
Fees
Kittens (under 5 months): $120
Adult cats (5 months – 8 years): $80
Seniors (9 years and over): $50
Adoption fee is waived if you are 55 years of age or older, and you adopt a cat who is 6 years of age or older (with the support from the Silver Paws for Love program)
Barn cats: $50 each
All Nine Lives' cats are spayed/neutered, microchipped, vaccinated, and have been examined by a veterinarian.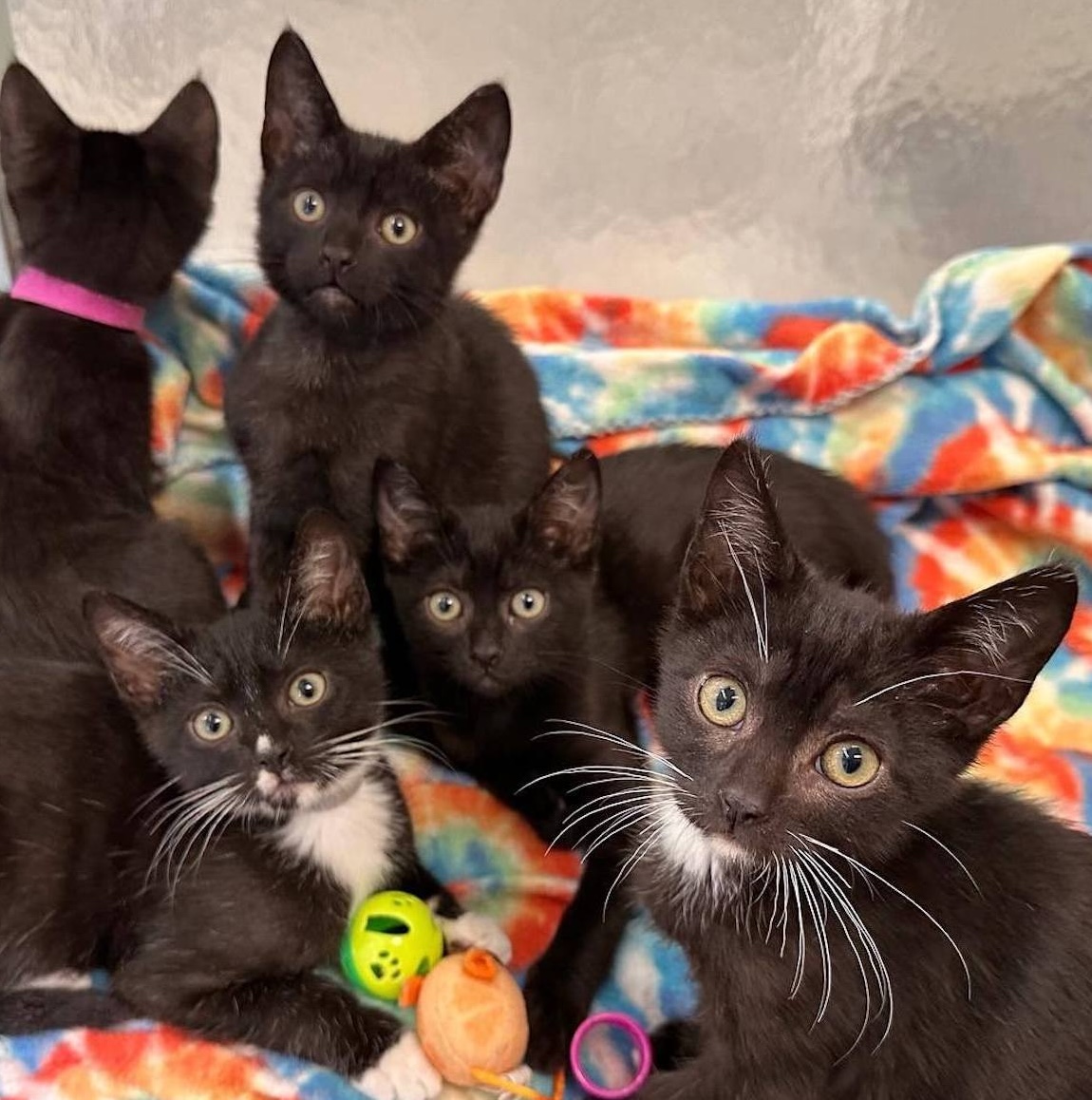 How to Adopt
The cats available on this page are updated in real time. Cats in portals like Petfinder are updated overnight. We apologize for any inconvenience delays in status updates may cause.
Adoptions must be completed in person after visiting the cats. You can complete the online matchmaking questionnaire ahead of your visit to save time; however, please note that submitting an application for a particular cat does not "reserve" that cat. We apologize that we cannot adopt cats to those who have not visited the Adoption Center to meet the cats in person.
If you are interested in one of the cats seen here, please check the cat's location, and either visit our Adoption Center or reach out to us regarding cats in foster homes and barn cats.
Our Adoption Center is open to the public every Thursday through Sunday with adoption counselors on site to help you select your furrever friend!
Please see our Adopter Guide (English | Español) to know what to expect when you adopt.
Still have questions? Contact us to make sure you have all the information you need to adopt!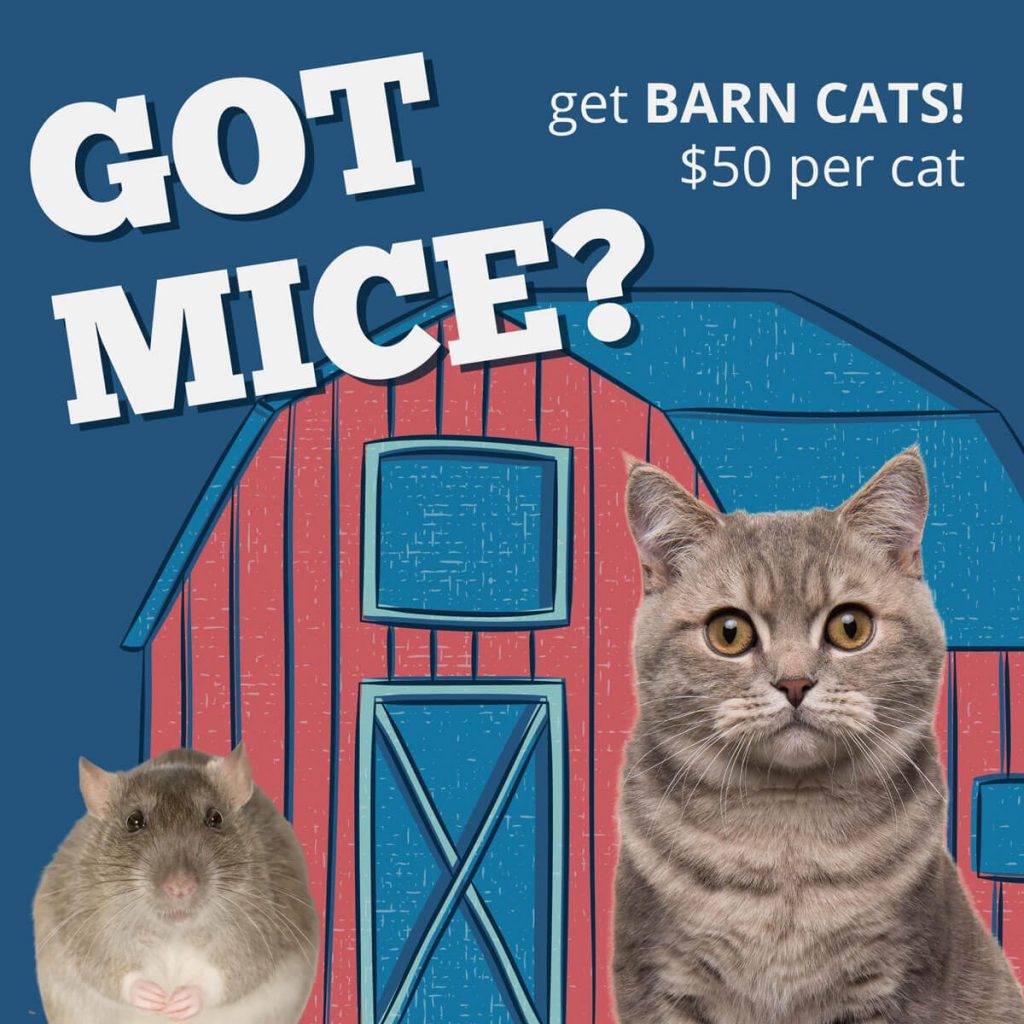 Working / Farm Cats
These kitties are happy to trade their mousing skills for shelter and regular meals. Ideal homes are farms, stables, rural homes with some land or even just a large garden. Ask about our Barn Cat Program today!
Get in touch to learn more
Meet the cats!