Who we are
Our Mission
Nine Lives Foundation proudly provides lifelines for at-risk cats and kittens and affordable, compassionate care for our feline friends and the people who love them. Let's save lives together!
Our Vision
A community where all cats and kittens are spayed or neutered and safeguarded or sheltered.
We are a registered 501(c)(3) organization. Our EIN # is 20-2150714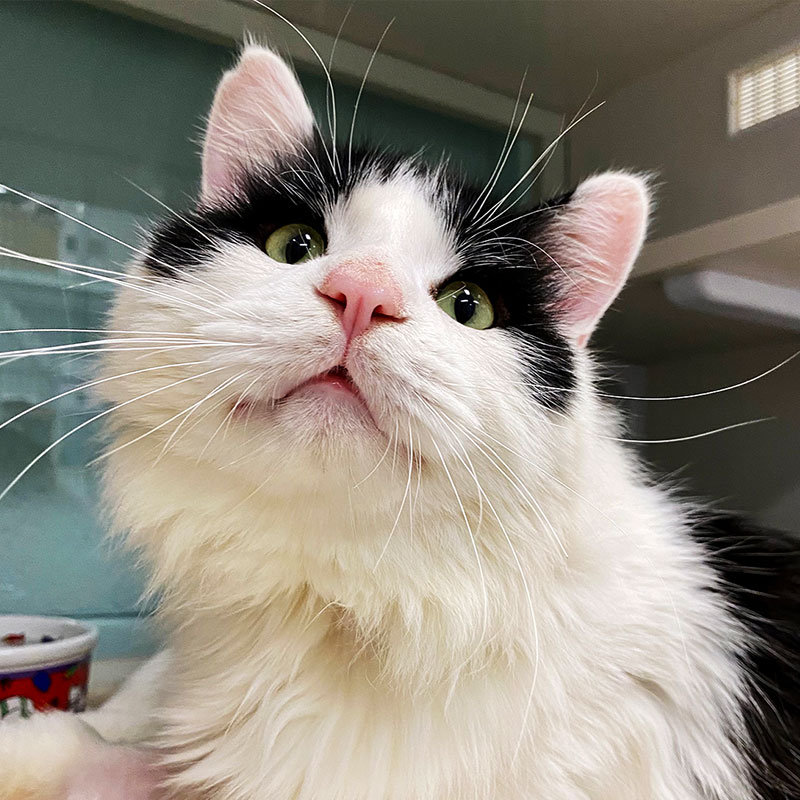 We are brimming with pride and gratitude, excited to share our first ever annual report!
Dive in to learn how your support creates lifelines for crowded shelters, small rescue groups,
and all the felines that depend on them and on us.
Together we are expanding the lifesaving capacity of our entire region!
Our History
Founded in 2004, Nine Lives Foundation began in a tiny warehouse space in Redwood City as a cat-only boarding facility originally called The Scratching Post.
In 2016, Nine Lives Foundation opened its low-cost spay/neuter and vaccination clinic on Jefferson Avenue in Redwood City, providing veterinary services to our shelter cats and low-cost spay/neuter and vaccination services to the local community.
In 2018, the Adoption Center was opened, providing a comfortable and welcoming environment to help find forever homes for our resident cats.
In 2021, Nine Lives Foundation went through a transition after the retirement of its Chief Veterinarian and Founder at the end of 2020. Nine Lives continues to serve the community through its low-cost spay/neuter and vaccination services as well as the rescue, treatment, and adoption of at-risk cats in our local community and beyond.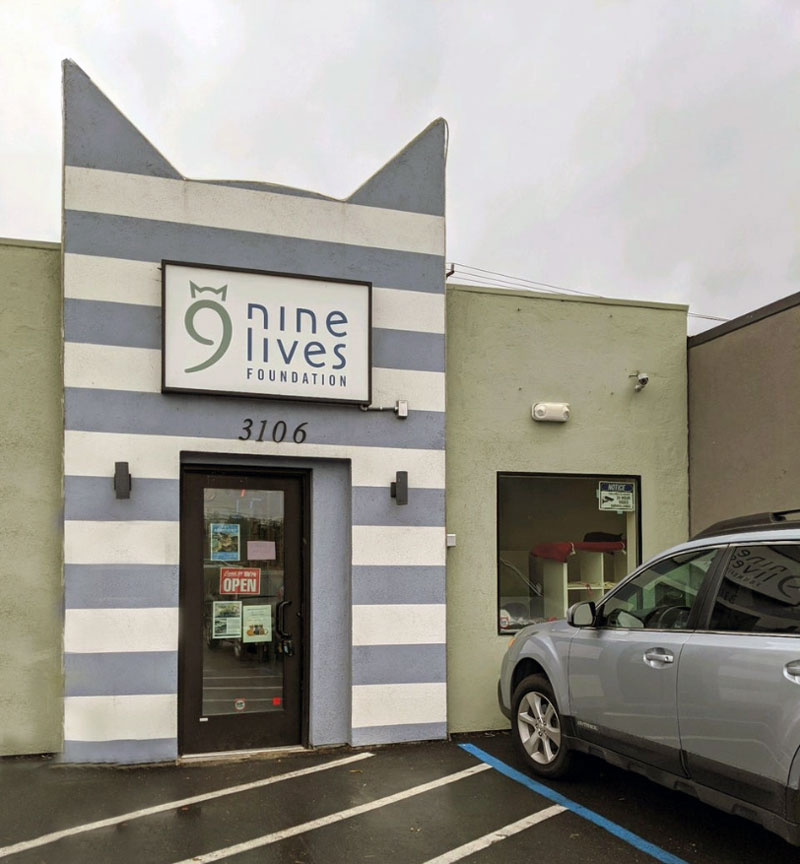 Get to know our
amazing team
Board
Liam Montgomery
Executive Director
Liam, who hails from Wales, joined Nine Lives as Executive Director in October 2021. Previously, Liam was a regional director for a conglomerate of private veterinary practices along the West Coast and before that was a manager of a multi-disciplinary 24-hour emergency veterinary hospital in San Francisco. He brings extensive management experience as well as broad relationships across the world of private veterinary practice. Liam describes himself as a "crazy cat lover" who has a deep passion for all things that walk on four legs.
Jo McDermott
Co-President
Before retiring to devote herself full-time to animal rescue, Jo spent 30 years as a management consultant and financial services executive, specializing in strategy, data & analytics, and customer experience. She grew up in the UK and spent her professional life in the UK, Australia, and Asia before moving to the US in 2000. Jo began volunteering with Nine Lives in 2018 and has been on the Board since 2019. She and her partner are dutiful servants to four beautiful cats, Zoomy, Bucephalus, Wampus (pictured), and Dora.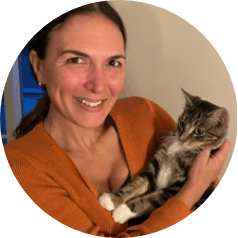 Janaina Pilomia
Co-President
Janaina joined the Nine Lives Foundation Board in March 2021. Before joining Nine Lives as a volunteer in 2019 with a focus on moving paper-based processes online, she volunteered with cat rescues for many years — in her birth country, Brazil, and at Humane Society Silicon Valley, where she worked with kittens for four years. Janaina works as a principal program manager at Amazon Web Services, and has held multiple lead roles in technology companies prior to that. Janaina loves to foster (and of course is a foster fail) and lives with her husband, three hens, and her Nine Lives cat Katamari who doesn't quite like the paparazzi spotlight, as can be seen in the picture.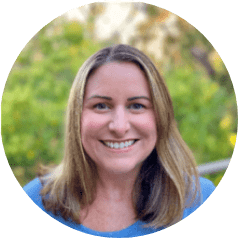 Mindy McCrory
Secretary
Mindy started volunteering with Nine Lives Foundation in September 2019 and joined the Board in early 2021. She works in Legal Operations for a media company based in San Francisco. Mindy is a Bay Area native and life-long animal lover. She has two cats — Birdie, adopted from Nine Lives in 2019, and Bumble, adopted from another Bay Area rescue in 2016. Since she started volunteering for Nine Lives, Mindy has fallen in love with more Nine Lives kitties she can count. Remarkably, she has resisted bringing them all home to live with her.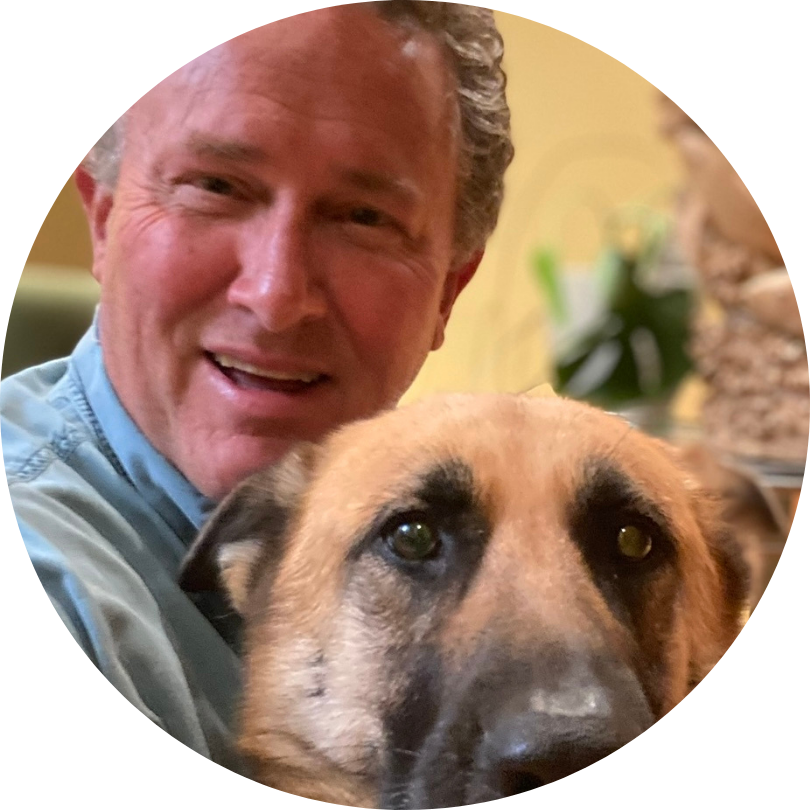 Gerry Klein
Treasurer
Prior to joining the Nine Lives board in 2023, Gerry spent more than 30 years in business. About half that time was in commercial banking focused on serving small to mid sized businesses, including non-profits. The other half was spent as an entrepreneur leading and managing wholesale distribution businesses. Before retiring from business, Gerry and his wife always had a cat at home. After he no longer had a full time job, Rita, a homeless German Shepherd dog, decided that Gerry needed a canine companion. Gerry grew up in Oregon and loves nature and all her creatures. He believes cats are particularly elegant.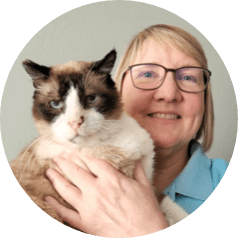 Michele McNamara
Michele McNamara joined Nine Lives' Board of Directors in 2018 and serves as its Treasurer. She also serves as the Volunteer Coordinator and volunteers at the Adoption Center. In addition to Nine Lives, Michele has volunteered for the Peninsula Humane Society & SPCA and the San Francisco SPCA. In 2015 she retired from a career in financial services — which included 15+ years with Visa, world leader in digital payments, where she worked in product management, client consulting, business intelligence and analytics. She now shares her home with Eskimo, who is grateful to be no longer living on the streets of San Francisco.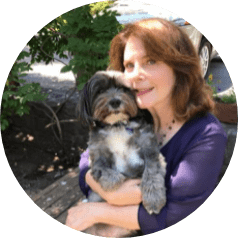 Jeanne Wu
Jeanne joined Nine Lives Foundation in April 2022. She retired from Humane Society Silicon Valley in 2019 after 15 years, where she held Executive level roles in HR, Volunteer Programs, Humane Education, Operations and Pet Services. Prior to HSSV she worked in executive roles in high tech software companies in Human Resources. Jeanne is a "foster fail" many times over and is pictured with her dog, Joey, an HSSV alum. She lives with her husband and four cats, two of which were adopted from Nine Lives 14 years ago.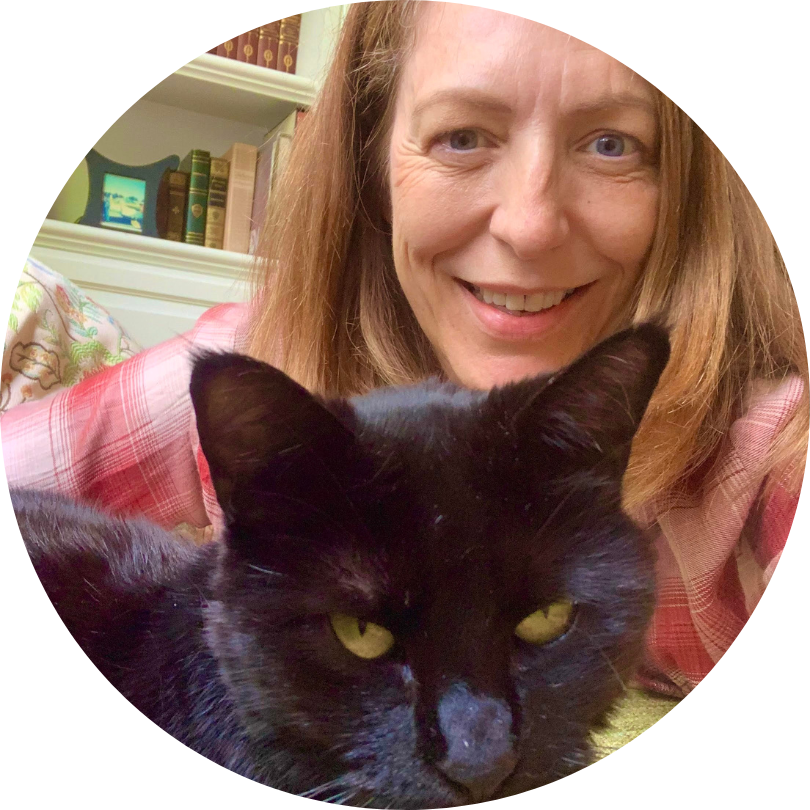 Susan Robinson
Susan heads up the career services office at Stanford Law School, which she transitioned to after practicing law in the Bay Area for a number of years. She grew up on an apple orchard in Eastern Washington surrounded by cats and dogs. When she and her youngest son finally convinced her husband in 2016 that it was time to get a cat, she felt that some order had been restored to the world. It turned out, however, that one cat was not enough. So, Susan started volunteering at Nine Lives in 2019, and joined the board in 2022. Having unlimited access to cute and cuddly cats and kittens and helping them find their forever homes is the next best thing to bringing them all home to live with her. For this, Nebula ("Nebby"), who prefers to be an only child, will be forever grateful to Nine Lives.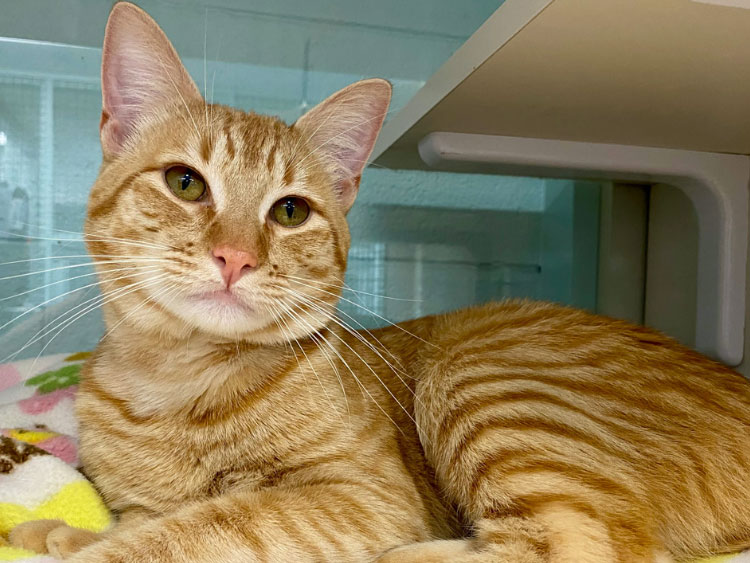 Careers
Join our team and help us in our mission to save lives!
​Watch out for additional job postings! If you have any questions or would like to keep in touch regarding open positions, please email hiring@ninelivesfoundation.org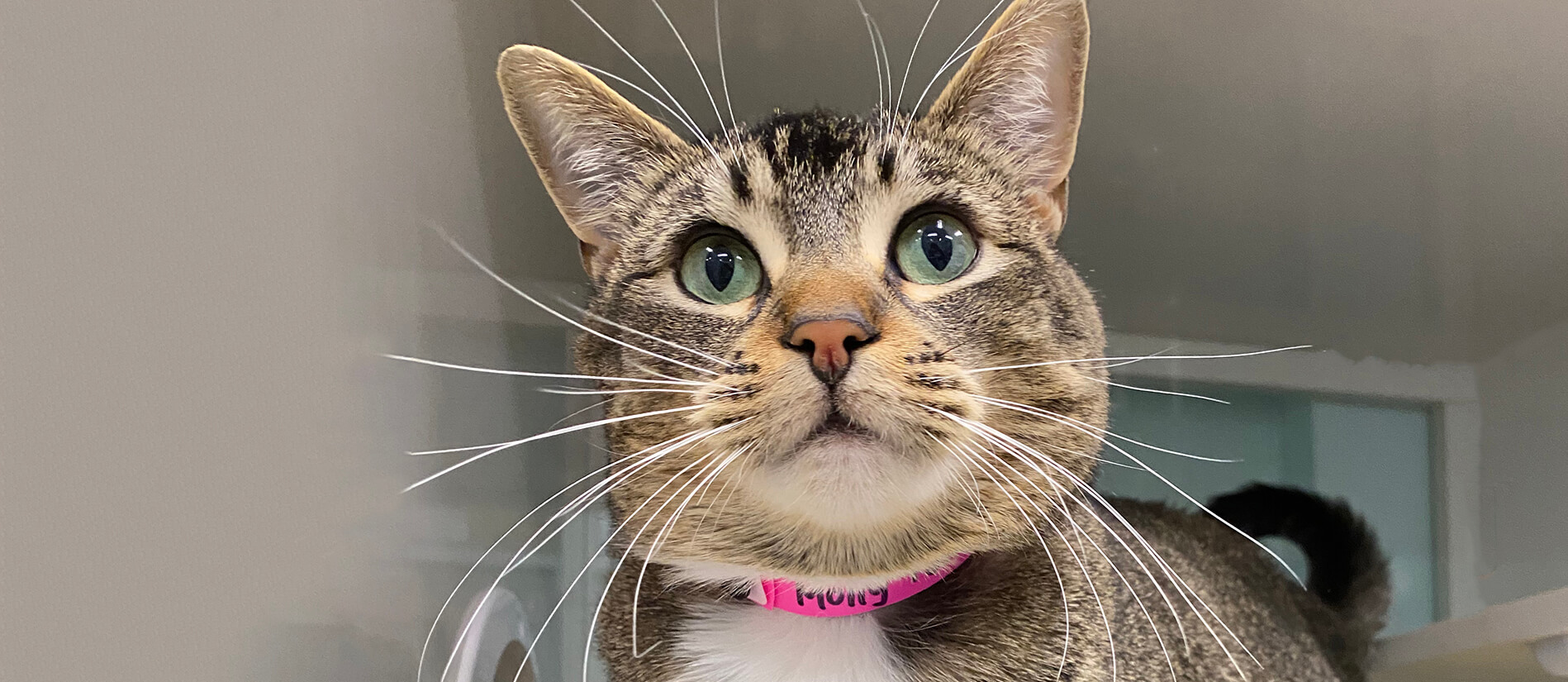 By submitting this form, you are consenting to receive marketing emails from: Nine Lives Foundation, 3137 Jefferson Avenue, Redwood City, CA, 94062, US, http://www.ninelivesfoundation.org. You can revoke your consent to receive emails at any time by using the SafeUnsubscribe® link, found at the bottom of every email. Emails are serviced by Constant Contact.